Exploring Options for Getting a Ford? Turn to Our Woodbridge Finance Team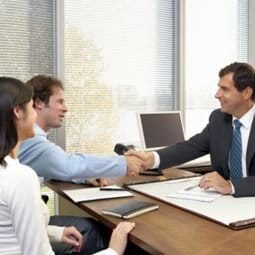 At Woodbridge Ford near Westfield, NJ, we work hard to provide customers with a high quality of service. We're ready to help them however we can, whether that involves showing them our inventory, going over the differences between trims, discussing trade-in options, or reviewing financing options. Our services are comprehensive, and you can feel comfortable coming to us with any questions.
We can help you get the Ford car, truck, or SUV that you've wished for. If you're interested in financing a purchase, we can set up a plan that works for you. You can let us know how much money you'd like to put down and what your ideal monthly payments would be, and we'll do our best to meet your needs. Financing can be smart since it lets you spread out the cost of a new vehicle over time.
Some of our customers in Elizabeth prefer to lease their vehicles, and it makes sense on many levels. Leasing allows you to treat yourself to a brand-new model with all the latest technology and advanced components that make things fun and interesting. When you lease, you're responsible for monthly payments, which can be quite reasonable. Leasing isn't a long-term commitment, so you're free to look for another new model when your lease is up, giving you so much to think about, and it lets you try out different kinds of vehicles.
You'll find a large inventory of new and used Ford vehicles at our dealership. If you're trying to get the most value out of a purchase, you might consider getting a used Ford. Just like with our new models, we can arrange a financing plan on a used Ford as well.
Get Pre-Approved today!
Please feel free to reach out to our finance team in Linden, NJ, at any time. Or we'll contact you! Simply fill out the finance application below and we'll get the process started today!